E-commerce is growing rapidly day by day. In 2023, the global e-commerce market will be valued at US$ 16.6 trillion. According to the publisher, the market will reach US$ 70.9 Trillion by 2028, with a CAGR of 27.38 percent.The worldwide e-commerce market is expected to earn $6.3 trillion by 2023. If internet sales were a country, it would have the world's third-highest GDP, after only China and the United States. By the end of this year, the e-commerce market is expected to grow by 10.4%.If you're trying to learn how to increase e-commerce sales on a budget, your search ends here.This article will examine the ten most valuable methods to grow e-commerce sales with free or low-cost solutions.
What is Ecommerce Sales?
E-commerce sales are a business model selling products or services over the Internet. It is like the traditional sales model, except nearly every aspect of the transaction takes place on the Internet. This can be done using a headless eCommerce system, a B2B online marketplace, or an online marketplace.
10 Best Ways to Increase Ecommerce Sales
1. Publish Blogs:
The most important thing to focus on when running an e-commerce shop is increasing e-commerce traffic. One golden rule is that the more visitors you attract to your website, the more sales and money you create. Blogging is one of the simplest and cheapest ways to increase visitors to your website. For example, originate Web is the best Shopify development company in California. They are boosting their traffic through the publication of blogs. Blogging is the cheapest way to boost e-commerce sales.



2. Offer Discounts and Promotions:
Discounts and offers improve customers' perceptions of your brand, and you'll notice a sales boost that surpasses any value. Furthermore, sharing deals on social media may attract traffic to your website and online business. You'll improve your profile as well as your sales stats. For example, Allyn is one of the top-rated online clothing stores in the United States, and they are now providing a significant discount on all dresses to first-time buyers.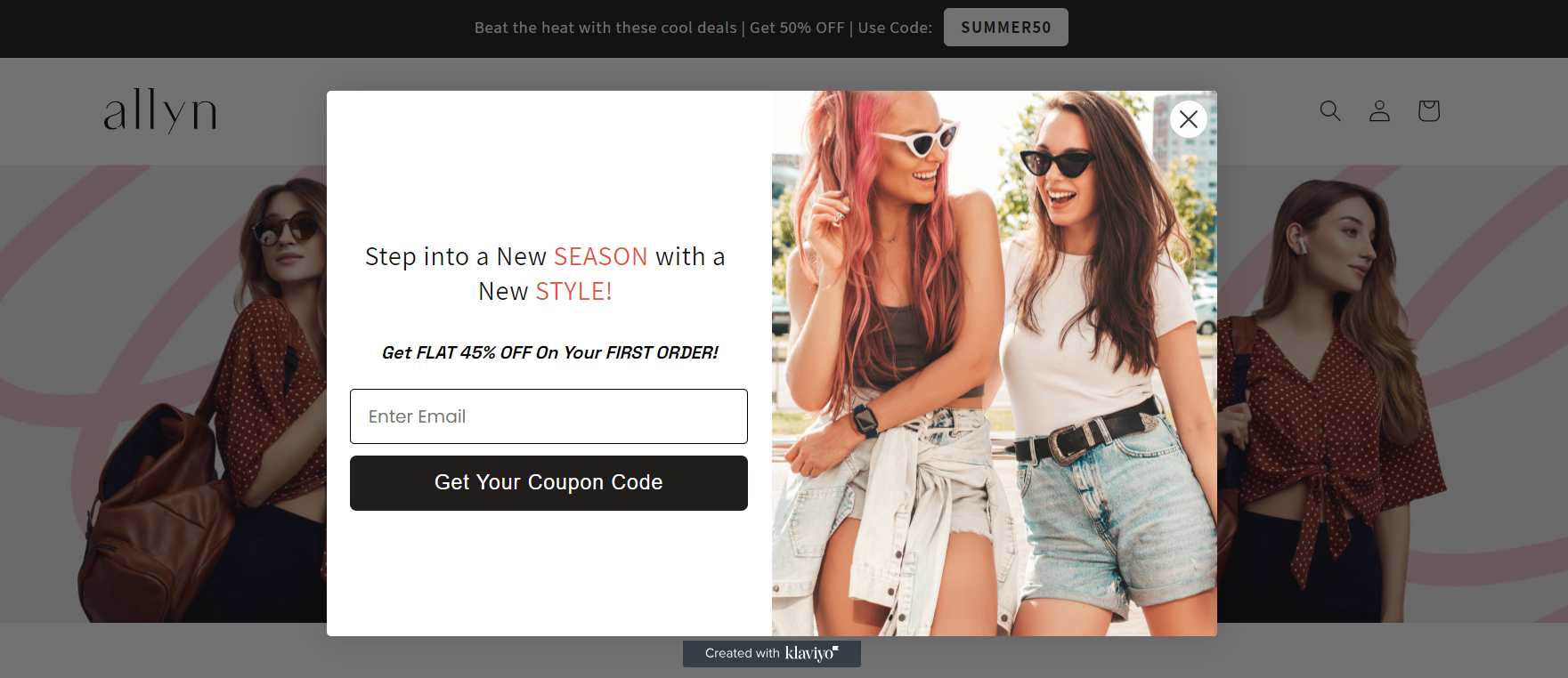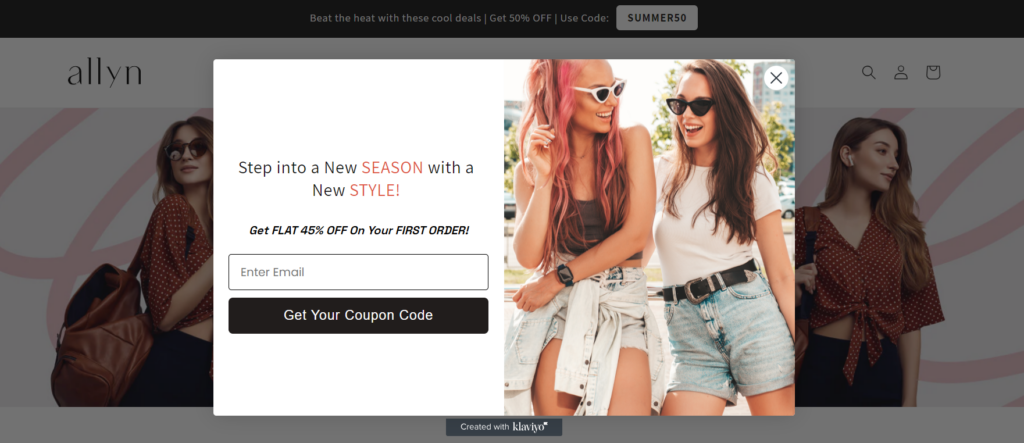 3. Focus on Mobile Optimization:
Mobile website traffic is now as widespread as desktop traffic, as expected in 2015. As we approach 2023, mobile and desktop traffic are dead, even 50%, implying that half of all website traffic originates from a mobile device.
A mobile-friendly website may enhance your clients' interaction with your brand. Customers are more likely to finish buying if they can readily locate what they're looking for. Mobile optimization can result in increased conversion rates and revenues.
Google Maps is an excellent example of making a mobile-friendly website, thanks to its intuitive interface, advanced functionality, and compatibility with various devices.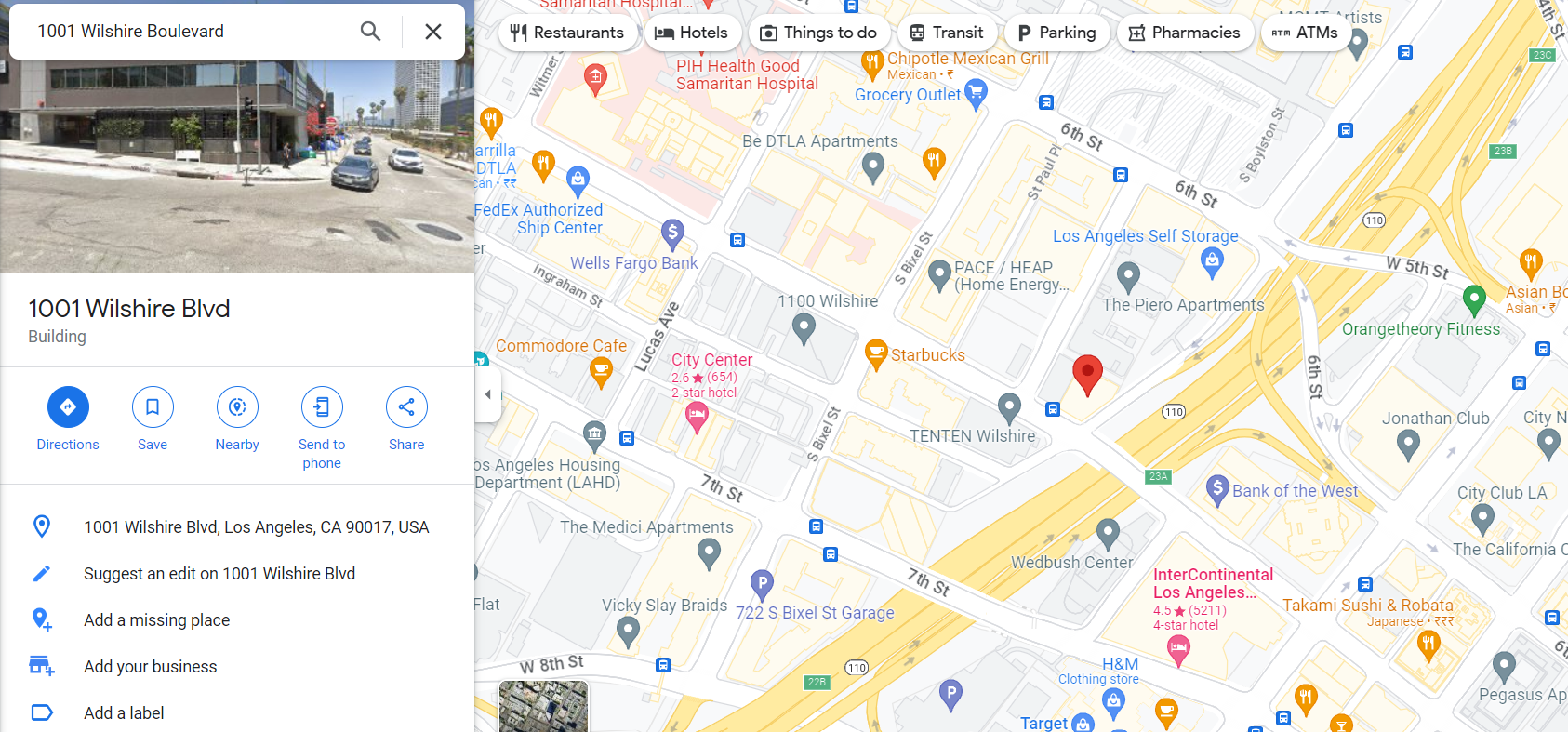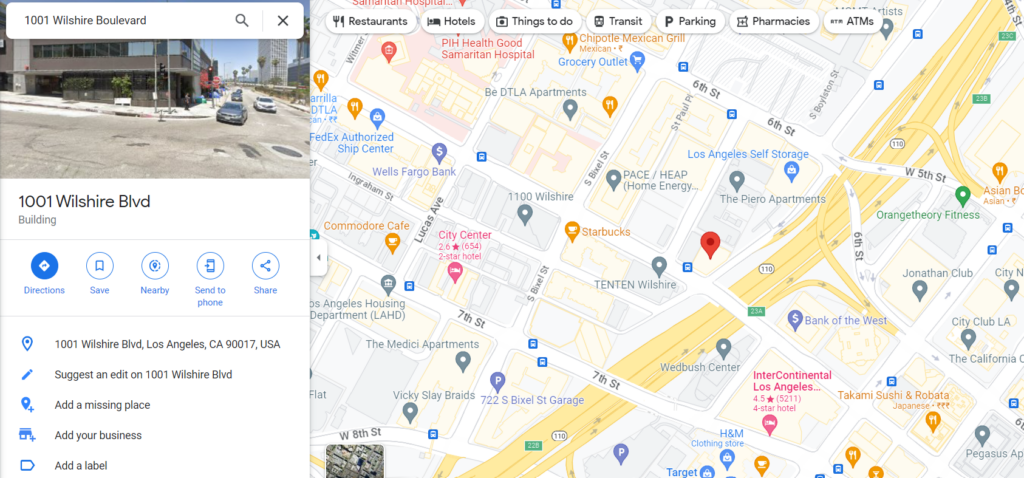 4. Email Marketing:
Email marketing may be an efficient technique to increase e-commerce sales. E-commerce companies may drive repeat purchases, cross-sell related items, and promote new offerings by developing an email list of prospective consumers and delivering tailored promotional messages. Effective email marketing may enhance client loyalty, attract traffic to an e-commerce site, and eventually increase revenue. Here are a few reasons why email marketing can be an incredibly effective tool for e-commerce sales:
Direct Communication with customers:
Email marketing allows e-commerce businesses to communicate directly with their customers, delivering personalized messages and product recommendations that are tailored to each individual.
Cost-effective:
Email marketing can be relatively inexpensive compared to other marketing channels, especially considering the potential ROI.
High ROI:
According to recent studies, email marketing can have an ROI of up to 4,400%, making it one of the most effective ways to drive e-commerce sales.
5. Provide Excellent Customer Service:
Providing excellent customer service can help you build loyalty and generate positive word-of-mouth. Ensure that your customers can easily reach you and provide prompt and helpful responses to their inquiries.
6. Add Item Variations:
Here's a simple technique you can do in under five minutes!
If you sell an item in various colors, flavors, or pack sizes, include all variants on your product page.
Your site visitors will save time by navigating through only a few pages to locate what they're searching for.
You'll see a massive rise in conversion rates almost immediately.
In the below section, we provide a screenshot of an Amazon product listing that will clear all your doubts about adding item variations.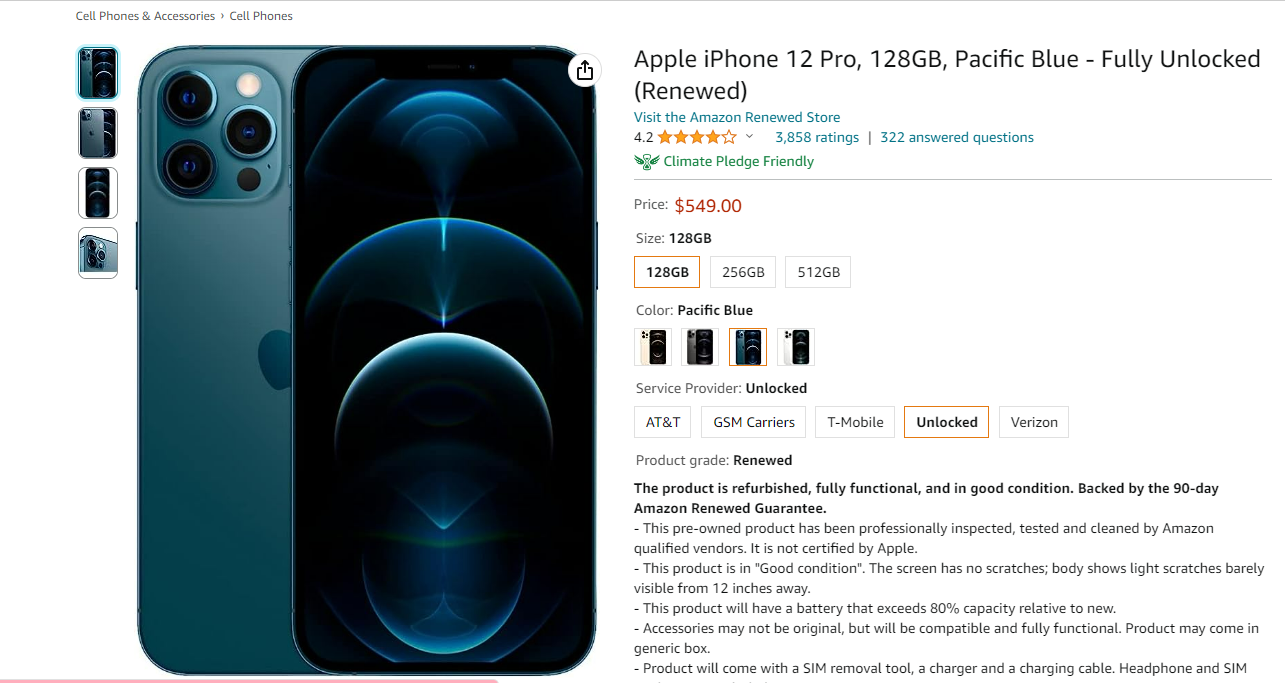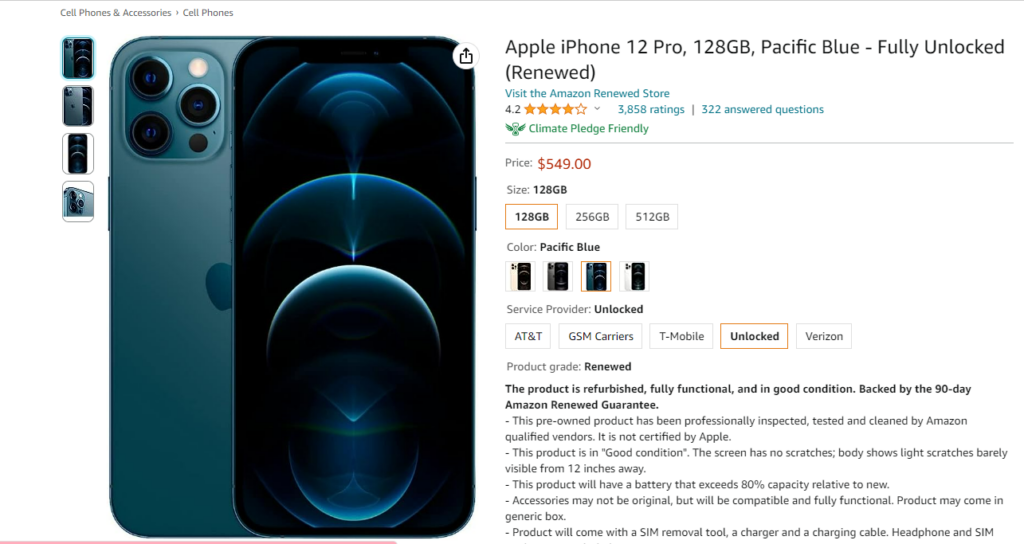 7. Use Social Media:
Online retailers with a social media presence generate 32% more sales than stores without an online presence; thus, being present and active on numerous social media platforms may help your business tremendously.
Facebook and Instagram and their are other social share apps may help you reach a larger audience and increase traffic to your website. Share product photos, customer feedback, and special deals on these channels.
8. Display Your Reviews:
Did you know 70 % of customers use online reviews when buying an item?
You're losing a massive chunk of potential income if you're not using reviews.
Adding ratings to your items is a simple method to leverage reviews. Prompt buyers to submit a review; otherwise, they may need help to think to do so independently.
Another strategy to boost your reviews is to contact some of your most loyal customers, those who have purchased from your business often, and ask for a testimonial. Testimonials differ from reviews in that they are not always tied to a specific product; instead, they may help to develop confidence in your business and endorse the entire buying experience on your site. This e-commerce sales strategy is one the cheapest methods to boost e-commerce sales.
Conclusion:
In conclusion, increasing e-commerce sales requires a combination of tactics that focus on improving the user experience, building trust, and creating incentives for customers to complete their purchases. By implementing these ten tips, you can boost your online sales and take your e-commerce business to the next level.
Let us know in the comment section. if you need immediate web development services or assistance, you can contact Los Angeles Shopify agency now . Our friendly and knowledgeable representatives are available to help you with Shopify inquiries .
Thanks for Reading!