Shopify is one of the most popular platforms for eCommerce. As eCommerce is evolving every now and then, the Shopify winter edition introduces 100+ product updates for the development of businesses.
The Shopify editions winter 2023 mainly focuses to encourage brands for significant growth that tends to last. Moreover, it also helps businesses reach more customers to enjoy higher conversion rates without any complications. The Shopify updates help businesses to thrive throughout the year 2023.
If you are still facing problems to effectively manage your online store, the Shopify editions 2023 offers the required solutions to all types of Shopify merchants. The Shopify winter edition can be relied on by all business sizes to manage their online visibility and presence to get desired profitability.
Shopify New Features For Winter Editions 2023 –
Shopify announces many amazing updates, new features, and exciting hardware in the Shopify winter edition 2023. Here are the different sections:
1.Boost Conversion:
Shopify is best known as one of the best eCommerce platforms with a high conversion rate; however, with significant changes, it focuses to boost conversion. It further helps to enhance sales to attract more customers and enjoy higher conversion rates.
Faster Page Loading Speed:
Thanks to the advanced expanded global infrastructure of Shopify, customers are given a much faster and better shopping experience. As businesses are enjoying fast and responsive sites, it ensures faster conversion of customers. The sites are responding 2-times faster than before; isn't it amazing?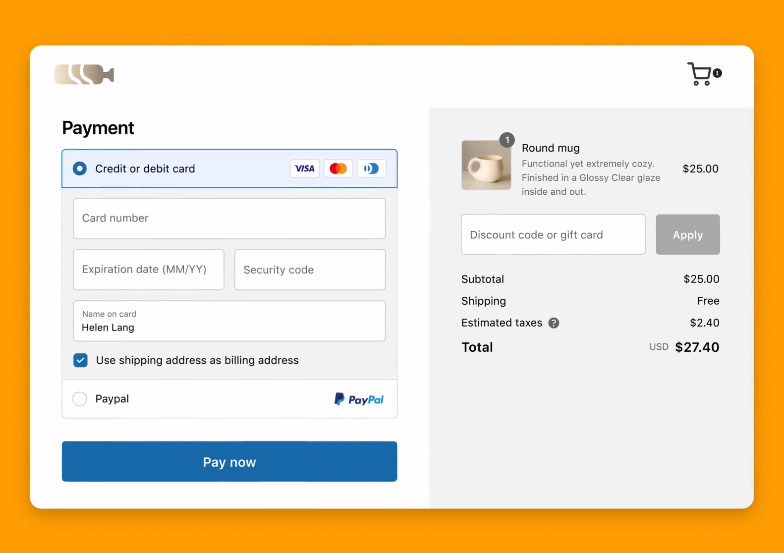 Faster One-Page Checkouts:
Shopify updates have significantly improved the checkout process. The update has removed all the unwanted steps to offer the customers a one-page checkout. Thanks to this, the customers can enjoy the expected ease and convenience resulting in higher conversion rates.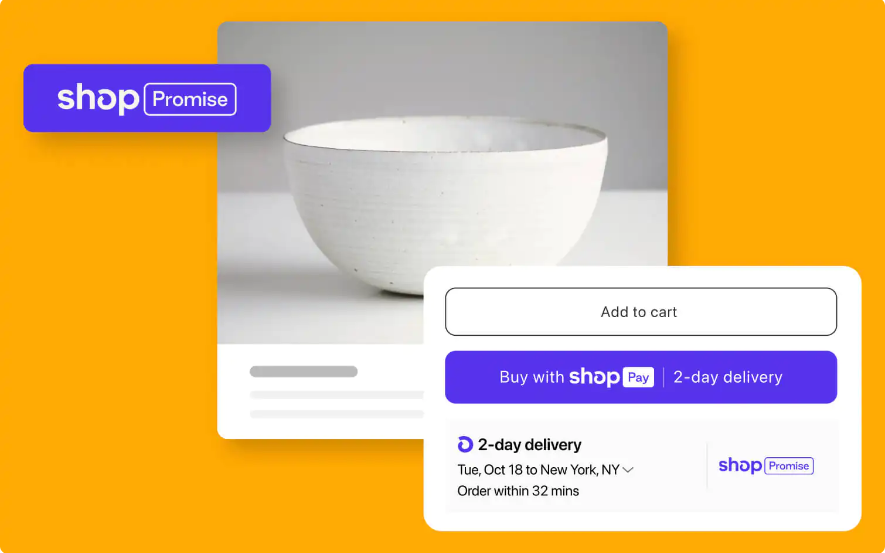 Newly Introduced 'Shop Promise':
The existing shop pay has removed unnecessary barriers to improve the checkout process. In addition to this, a new feature 'Shop Promise' now ensures faster delivery service. The shop promise integrates with shop pay for better trusted, secure, and faster checkout and delivery.
AI Integration For Improved Product Description:
Customers are given all the necessary descriptions about the products using AI integrations. Thanks to the Shopify editions release, AI integrations can automatically write optimized product descriptions.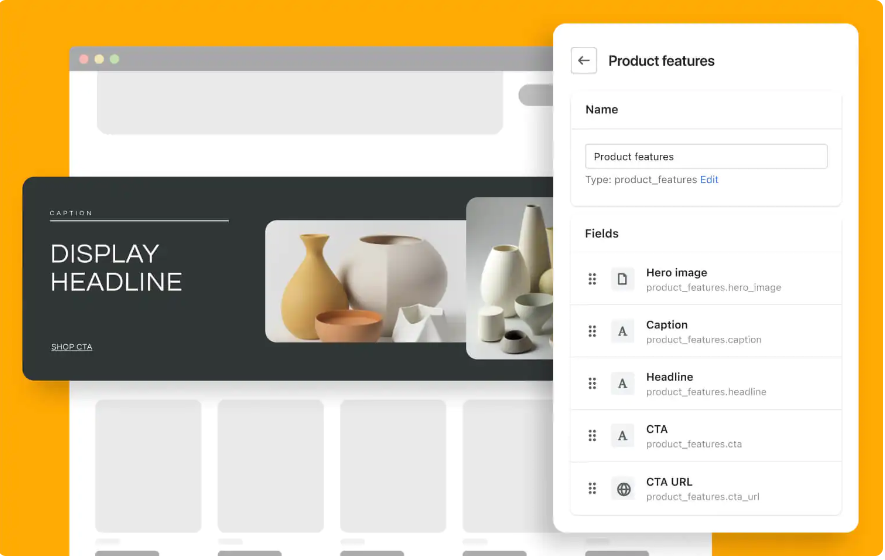 Store Customization With Metaobjects:
The online stores can customize their presence by adding reusable content, highlighted products, shoppable gallery, cart upselling, etc. using Shopify Metaobjects.
2.Sell Across Channels:
With the Shopify winter edition, sell products on social media, in person, or on different channels with effective customer management.
POS Go:
Enjoy the seamless transition from online availability to in-store availability with the latest device of Shopify. Thanks to this mobile point-of-sale feature, in-person sellers can enjoy a distinguished business identity.
Syncing and Selling On YouTube:
Live shopping has impressed everyone around. Thanks to the seamless YouTube integration, you can easily sync and sell products from YouTube. This means, with Shopify new features, customers can buy directly from their YouTube wishlist without any hassles.
Advanced Shop App Customization:
You can very easily add new experiences to your online store by effortlessly customizing the branding, product descriptions, collections, best sellers, etc.
3.Go Global:
Have you always wished to sell globally? Going global with Shopify has never been this easy. With the latest full-stack solution markets pro, businesses of all sizes and types can easily sell online.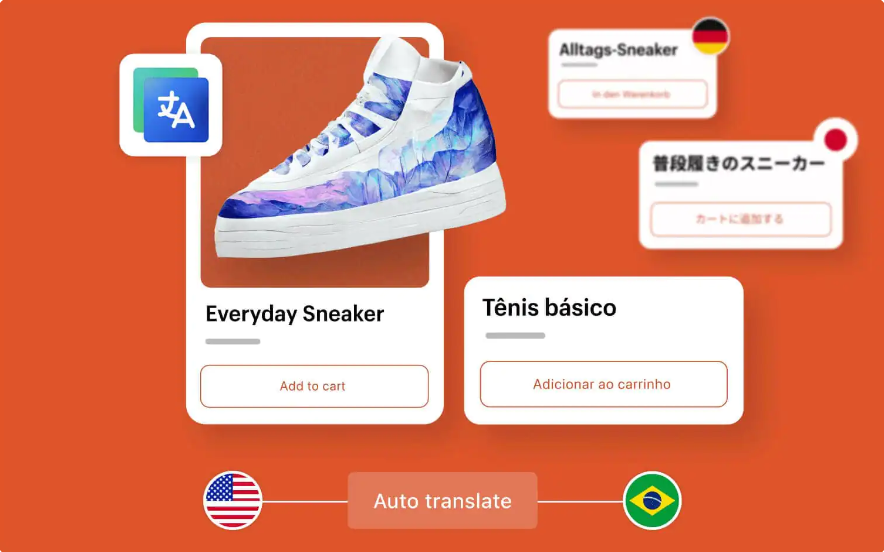 Translate and Adapt App:
If you want to increase global conversions, the translate and adapt app is a perfect choice. This new feature in the Shopify editions 2023 helps to engage more valuable customers by translating the content into the customer's preferred language.
Moreover, it also helps the online store to adapt to any market without any hassles.
Markets Pro for Global Growth:
To ensure the effective management of global growth for any business, you need end-to-end liabilities, cost-effectiveness, cross-border shipping, localization tools, etc. Markets Pro is the ultimate choice offering all these solutions to businesses.
This is amongst the best Shopify updates that automatically remove the products having import restrictions. Thanks to this, the customers can only see the products which they can protect to minimize the hassles of refunds or returns.
4.Expand With B2B:
With the availability of many B2B features for Shopify, the Shopify editions winter 2023 introduces new B2B features to sell your business better.
Quantity Rules:
The newly introduced Quantity rules help to improve the average order value or AOV. With this feature, B2B retailers can easily define the maximum and minimum order quantity for the customers. You can also define the custom rules depending on your customer base.
Draft Checkouts:
The Shopify editions release allows businesses to streamline the payment processes while automatically approving the customer's orders. This new feature is quite helpful for wholesale buyers as you can easily approve the orders before they are finalized.
Advanced B2B API and Apps:
With the Shopify winter edition, you can seamlessly make use of the advanced B2B APIs and apps. These APIs and apps provide customized solutions for the business needs to upgrade the overall experience for the customers.
5.Finding and Engaging Customers:
For any business to grow globally with higher conversion rates; it is important to target and reach the targeted audience base. Businesses can now use advanced marketing tools to not just attract but re-engage the available valuable customers.
Shopify Collabs:
It is now possible to leverage high follower counts with Shopify collabs. This feature helps businesses to develop an authentic and lasting relationship with creators to promote their products in the global markets.
Marketing Automations For Re-Engaging Customers:
Business is never all about attracting new customers, but it emphasizes retaining and re-engaging the existing ones. Make effective use of the marketing automation in Shopify editions winter 2023 to re-engage the lost customers with emails, etc.
Final Thoughts:
These are some of the Shopify new features announced in the Shopify winter edition. With these amazing updates and new releases, online stores can rely on the insights of how Shopify is making constant adjustments to help businesses grow.
If you still have any more concerns about the Shopify editions 2023, Let us know in the comment section. if you need immediate ecommerce web development services or assistance, you can contact  Shopify development company in California now .Our friendly and knowledgeable representatives are available to help you with Shopify inquiries.