Let's face it. Mobile shopping has become a dominant way to shop among buyers. According to the latest market trends, there are approximately 7.33 billion mobile users globally. And around 91.21% of the world's population use mobile phones. Moreover, these numbers are expected to rise in the coming future.
As a result, businesses must cater to this soaring mobile user base! As an online store owner, this also creates a huge opportunity for your business to thrive! So, here is a simple and effective way to stay ahead of the competition. Focus on mobile optimization for your business.
So, if your business doesn't have a mobile-optimized website, you're missing out on a lot, especially in terms of potential sales and growth. In fact, Shopify stores without mobile optimization are less likely to have higher search engine rankings.
Mobile Optimization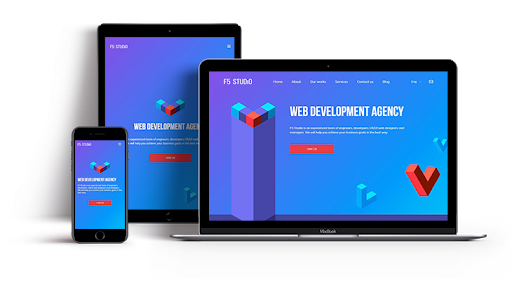 Mobile optimization of an ecommerce website ensures that it provides a seamless, responsive, and user-friendly interactive experience, even on mobile devices. An optimized website for mobile is responsive on different screen sizes, types, shapes, and resolutions.
Optimization focuses on minimizing loading times, compressing large images, and maintaining accessible and readable content. Overall, mobile optimization is carried out to adapt the business website's design, layout, resolution, and functionality to ensure an optimal browsing experience across multiple mobile devices.
Let us discern how mobile optimization can help boost your ecommerce sales!
How Mobile Optimization Boosts eCommerce Sales?
Mobile optimization is the need of the hour for every business. It is no longer an option but a necessity. A mobile-optimized website can effectively elevate your business's growth.
That is why trusting a reliable Shopify development company for mobile optimization can be a game changer.
Here are some advantages of mobile optimization:
1. Improved User Experience
Every business wants its sales figures towering within no time. Today, providing an improved user experience is one of the simplest ways to achieve this. Any online store prioritizing its customers and audience through mobile optimization is bound to get repeat customers and, ultimately, higher sales.
Website mobile optimization makes it extremely easy for customers to navigate, browse and access the website without any hassles. Customers can conveniently find all the required and relevant details within no time. This increases user engagement, customer satisfaction, and conversion rates resulting in higher eCommerce sales.
2. Enhanced Search Engine Rankings
Which business doesn't want to rank higher in the search rankings? Every business has a vision to secure top positions in search engine result pages (SERPs). Mobile optimization SEO guarantees improved search engine rankings.
Mobile optimization is a critical factor in Google's search engine algorithms. This means Google prioritizes mobile-optimized websites. Moreover, website mobile optimization ensures higher visibility as more customers can easily find it online.
It goes without saying that higher search engine rankings increase the chances of better sales and higher profits rolling in!
3. Faster Loading/Response Time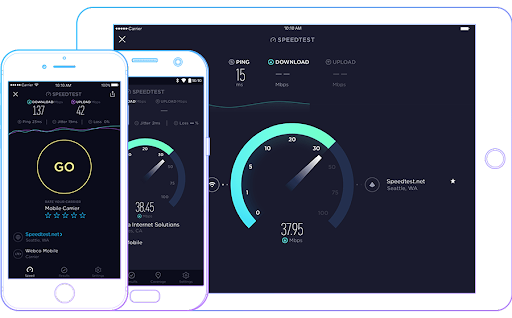 Once you optimize the website for mobile, it ensures faster loading and response time. According to the experts, a mobile-optimized website reduces unwanted waiting time by instantly catering to its customer's needs.
Mobile optimization ensures that your website loads without any delay for maximum customer satisfaction. We all can agree that a business website that loads quickly will likely be frequently visited.
Moreover, an instant response keeps the customers engaged and happy to keep exploring your store.
4. Cost-Effectiveness
Are you tired of trying different tactics to improve your eCommerce sales? Mobile optimization is one of the best cost-effective ways to boost your business sales. The entire website mobile optimization process is an investment that guarantees results for a long time.
Most people today access the internet through mobile devices. By investing in mobile optimization, an ecommerce site gets access to a wider audience. Isn't it worth it to get all these exciting benefits for your business without investing in any of the costly marketing strategies and campaigns?
5. Increased Business Traffic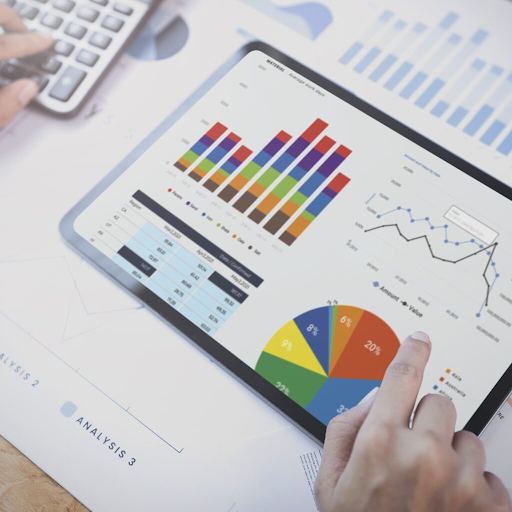 The increase in mobile users is no longer a surprise for anyone. More and more people are accessing the Internet using their mobile devices. After all, who prefers to limit themselves to just a single device of access?
As mobile optimization ensures the optimal display of a business website, smartphone traffic will surely increase. All thanks to the ease and convenience of accessing the website, even on the go, makes mobile phone optimization a worthy try.
6. Competitive Advantage
There is no denying that each business faces competition. Ecommerce entrepreneurs must have a competitive edge to ensure their distinguished presence and brand value. A mobile-optimized website is the simplest way to rise above your competition.
Mobile optimization ensures that potential customers can reach and stay on your website without running into technical problems. This also helps retain existing customers to maximize profitability. As more and more customers are attracted to the business, it enhances brand loyalty, increasing eCommerce sales.
7. Trusted Brand Value
Lastly, with mobile optimization, it becomes easier for businesses to win the trust and loyalty of their customers. After all, a professional-looking, clean website is not going to feel sketchy. On the flip side, a buggy website is sure to draw suspicion.
Mobile-optimized websites have lower bounce rates. This means more customers browse your products and are likelier to buy from you!
Final Thoughts
To embrace the potential benefits of modern digitization, mobile optimization has become crucial. With endless opportunities in the dynamic ecommerce space, businesses must prioritize mobile optimization SEO for delighted customers.
If you are looking for a reliable and reputed Shopify development company in California to enjoy the benefits of mobile optimization, Originate Web is the name to trust.
With multiple years of experience and unparalleled expertise, we have delivered countless successful Shopify projects worldwide. It's time to choose the best Shopify development company for your business!
Mobile optimization is easy when you partner with Originate Web! For more details, write to us in the comment section. We assure offering the expected assistance as per your business requirements