Picture this! You have successfully managed to boost your store's traffic. But wait. The sales figures don't look as pleasing as your site traffic. Why? This is because merely having excellent website traffic is nothing if your customers don't convert.
Businesses can go a long way with good website traffic and better conversions. Still, the checkout process experience is essential in influencing your customers' purchase decisions. And one-page Shopify checkout aims to address just that. It creates a fast and convenient user checkout process.
You may have the best products with a functional store and stunning design. But all that goes in vain if the Shopify checkout page is complex. One-page checkout was introduced in Shopify Winter Editions 2023 to simplify this process. This feature allows buyers to fill in the information and complete the purchase on a single page.
In this blog, we will discuss one-page checkout Shopify, its benefits, and the stepwise process to install it into your store.
What is a Shopify One-Page Checkout?
A one-page checkout Shopify enables customers to complete payments, view order details, and view shipping details on a single page. They will receive a pop-up message if any columns are left unfilled on the screen.
According to a Statista report, over 70% of buyers abandon their carts due to poor checkout experience. Therefore, streamlining the checkout process becomes crucial.
Shopify comes up with a one-page checkout solution where you can order, fill in your information and make purchases on a single page. Naturally, the one-page Shopify checkout comes with a lot of advantages. Let us explore these benefits.
Benefits Of One-Page Checkout
1. Streamlined Checkout Process
The one-page Shopify checkout feature condenses the entire checkout process into one page, minimizing the number of steps a buyer must take before purchasing the product. As the number of clicks is minimal, the time the customers take to complete orders is greatly reduced. The overall customer satisfaction improves, resulting in reduced cart abandonments.
2. Boost Your Website's Performance
The shopping procedure nowadays differs when compared to a few decades ago. With the evolution of smartphones and technology, shoppers have the option to purchase a product anytime and anywhere.
The page loading time, particularly on mobile devices, is now crucial in capturing customers. When you have multiple pages to fill out before purchasing, completing the checkout process takes forever. With a single-page Shopify custom checkout, one can quickly enter the details and complete their purchase within a few seconds.
3. Better Conversion Rates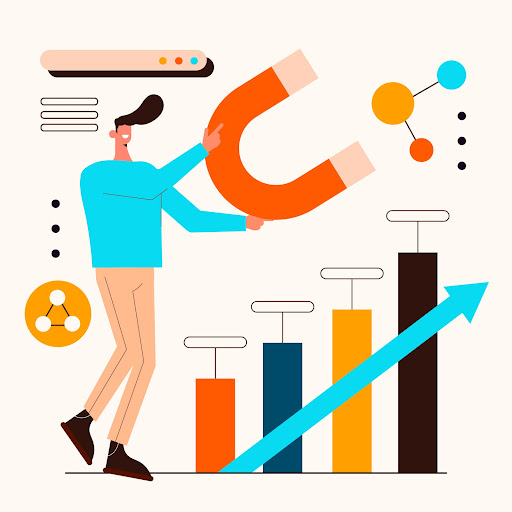 Please remember checkout is when customers expect some reliability in return for the money they spend. Imagine yourself in the customer's shoes. You are directed to fill page after page before completing a purchase.
As a result, you will be overwhelmed by the laborious checkout process and might leave the website without making any purchases. With the one-page Shopify checkout strategy, the time to carry out the checkout process is significantly reduced. This makes customers happy to buy from your site and thus helps improve conversion rates.
4. Improved Customer Satisfaction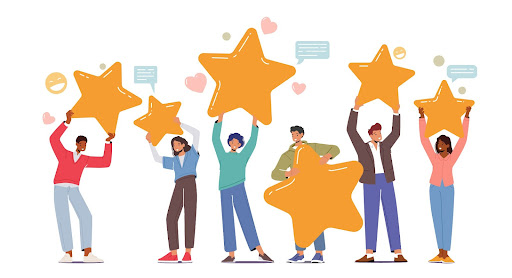 A streamlined Shopify checkout page saves your customers time and effort in purchasing. When you provide your customers with an impressive user experience throughout their buyer journey, they feel valued and happy. The level of customer satisfaction improves, helping you build trust over time.
One-Page Checkout Vs. Multi-Page Checkout
Please understand that the one-page Shopify checkout is only suitable for some businesses. For certain companies, multi-page checkout capture higher conversions. Generally, a one-page checkout is ideal for younger audiences, products with low average order value, and mobile traffic. Choosing a one-page or multi-page checkout process depends on the business segment and the extent of optimization you require.
On the other side, the single-page Shopify checkout takes away the business opportunities to upsell or cross-sell additional products to the customers. Also, analytics tracking becomes difficult.
The data collected may need to be more reliable, making it hard for the analysts to identify the reasons for cart abandonments and reduced conversions for your store. A standard checkout page is divided into sections like information, shipping, payment, and order confirmation.
In contrast, the one-page checkout process provides all the essential information on a single page. Do you want to build loyal customers for your brand? Express your gratitude for the little things!
The platform offers Shopify Thank You page URL to let you thank customers for buying your products. Shopify Thank You page generally appears after purchasing the order. With the Thank you page, the customers feel valued and appreciated. Thus, you may have higher chances of repeating customers in the future.
How To Enable the One-Page Shopify Checkout ?
Do you have a Shopify store and want to create a Shopify customized checkout page that drives better conversions? Consider a one-page checkout solution. Please remember that you cannot customize the checkout page as a regular Shopify user.
The one-page checkout Shopify solution is currently available only for Shopify Plus users. Alternatively, you can install a third-party checkout app. Here we will list some steps on how to set up one-page checkout on Shopify:
Step 1: Log into your Shopify Plus account.
Step 2: Go to Online store > Themes.
Step 3: Choose 'Edit HTML and CSS.' Now, create a new layout.
Step 4: Choose the "Checkout" option from the drop-down menu.
At this step, the system generates a Shopify checkout liquid code that needs to be customized to create a one-page checkout experience. As it requires technical knowledge, let the experienced developers handle it and create a smooth one-page checkout process without errors.
The Bottom Line
To sum up, Shopify's one-page checkout is a powerful solution to improve your conversion rates, reduce Shopify cart abandonment and provide a convenient checkout experience for your customers.
Do you need help with creating a one-page Shopify checkout? Let Originate Web do it for you. We are a company of Shopify experts delivering unmatchable websites or stores to clients. If you don't have Shopify Plus, you can install a third-party app for a one-page.
Just fill in your contact details, and our team will call you back. Together, let's make shopping easy for customers!