Ecommerce stores have added ease for online shopping like never before. However, the competition to win customers' attention is quite brutal. Thus, many online stores are learning how to accept crypto payments on Shopify.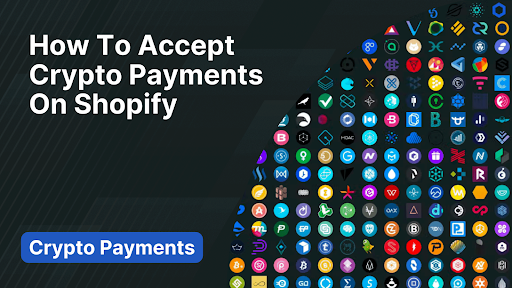 To stay ahead of the rising competition, the decision to accept crypto on Shopify is simply thriving. While Shopify crypto has impressed everyone around, it has also left many online merchants confused about its use.
If you, too, are struggling to understand the use of the Shopify payment gateway you are at the right place. We have just the right information for you even if you are a beginner. So, are you ready to explore the ease of conveniently accepting crypto payments on Shopify?
Understanding Cryptocurrency –
As the world around us is growing digital, so are the different payment modes. Cryptocurrency is simply a virtual or digital currency that can be seen as coins or tokens. You can quickly and directly transfer this currency from one person to another using the Internet.
In recent times, cryptocurrency has impressed and won the trust of millions of people to become one of the reliable mainstream ways to purchase. If you have made your online store compatible to accept crypto payments on Shopify, there are endless growth opportunities.
With Shopify crypto, you can enjoy the following benefits for your online store:
Faster and safer transactions
Minimal processing fee
Seamless local and international transactions
No risks of chargebacks
On its way to popularity, cryptocurrency never fails to ensure higher profitability and visibility for the business.
Is Shopify Compatible With Crypto Payments?
Certainly yes, Shopify is compatible to accept crypto payments.
It was in the year 2020 that Shopify partnered with BitPay, CoinPayments, and Coinbase Commerce. Thanks to these partnerships, Shopify vendors enjoyed better, more advanced, and innovative virtual payment methods without any hassles.
Interestingly with these partnerships, online stores can seamlessly accept crypto payments on Shopify in 1,800 different cryptocurrencies. As a result, customers from around the world can easily complete their purchase orders without any complications with the payments.
You obviously don't want to turn away your valuable customers because of the unavailability of their preferred payment method, isn't it?
Shopify crypto provides benefits not only to customers but also enhances the marketing potential of the online store.It ensures that your online store remains ahead of the existing competition to attract the right audience base.
Without any further ado, let us explore the essential steps you need to accept crypto on Shopify. Are you ready?
Steps To Accept Crypto Payments On Shopify –
Fortunately, it is super easy to accept crypto payments on Shopify. You just have to follow some specific steps to enjoy the benefits of cryptocurrency for your online store.
These are the following steps to initiate crypto payment gateway Shopify:
Firstly, choose and open a wallet (account) in one of the preferred crypto payment platforms for Shopify. You can easily choose from – BitPay, Coinbase Commerce, and CoinPayments, according to your needs.
Initiate the process to connect this wallet to Shopify.
Under the Shopify admin, click on the 'settings' available at the bottom in the left corner.
After this, visit the 'Payment' tab.
Choose the 'Additional Payment Methods,' click on the 'Add Payment Methods.'
Next, choose the best crypto payment platform available and then click on 'Activate' followed by a click on 'Connect'.
Once you connect the account, enter the necessary credentials for the account.
Now, you can select all the relevant required cryptocurrencies by clicking 'Activate' for enabling the provider.
These are the following steps to activate Blockchain Shopify and to allow customers to use the crypto payment method for their purchases.
Is Crypto Payment Really Worth For Shopify?
If you have an online store, you should start focusing on Shopify crypto and Blockchain Shopify as soon as possible. There is no doubt that cryptocurrencies are rising in their popularity and the world is accepting them to enjoy higher growth. Moreover, crypto payments are reliable, secure, fast, and convenient for both the online vendor and customers.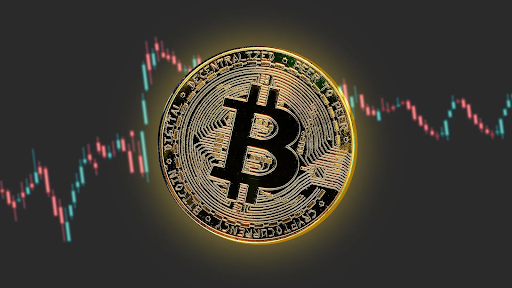 According to market experts, if you don't offer the desired payment methods to the customers, it is likely that they might turn away. You surely don't want to lose your valuable customer base, especially amidst the cutting-edge competition in the market.
Expanding on cryptocurrencies, payment methods that enjoy global acceptance are worth discussing. Over the years, more and more online stores are inclining to the use of crypto payments to grow and outshine others. Additionally, the rise in online shopping only makes the acceptance of crypto payments more sense.
Lastly, global acceptance of crypto payments makes them a faster and safer choice, completing the entire process with minimal transactional costs.Without any doubt, accepting crypto on Shopify is a great way to satisfy customers and enjoy enhanced security.
Will you still hesitate to accept crypto payments on Shopify?
Final Thoughts:
With the popularity of cryptocurrencies, many online stores are now ready to accept crypto payments on Shopify. Online businesses can reap numerous benefits from implementing Shopify crypto, but they need to follow proper instructions for effective utilization. Moreover, before you ensure to accept crypto on Shopify, you should understand the risks and tax implications as well.
If you still have more doubts about the crypto payment gateway .Let us know in the comment section. if you need immediate web development services or assistance, you can contact ecommerce agency now . Our friendly and knowledgeable representatives are available to help you with Shopify inquiries .
Thanks for Reading!